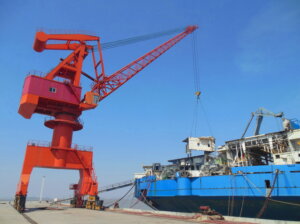 Constructed by Mitsui Engineering & Shipbuilding in Japan in 1983 and operating in the Canadian Arctic until 1993, the Kulluk was a circular offshore exploratory drilling rig with a diameter as long as nearly three basketball courts.
---
---
After having been mothballed for over a decade, the Kulluk was purchased in 2005 by Royal Dutch Shell for drilling off the Alaska North Slope.
On 31 December 2012, while being towed to her winter home in Seattle through the treacherous and icy waters of the Gulf of Alaska, the Kulluk broke free from its towing vessel, the Aiviq, and drifted ashore on a remote Alaskan Island. The rig was recovered and eventually brought to Singapore on a heavy lift ship for repairs, but it was deemed irreparable.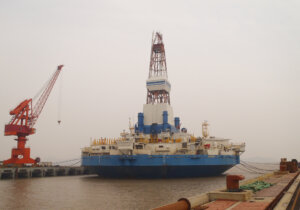 ---
---
Recycling the vessel safely and sustainably
In 2014, the Kulluk was taken to Zhoushan Changhong Ship Recycling Yard in China where Sea2Cradle was contracted to provide on-site supervision of recycling the vessel safely and sustainably. Each step of the project was made in accordance with the Kulluk's Ship Recycling Plan, a key document developed and reviewed by Sea2Cradle experts. Waste was responsibly managed and an Inventory of Hazardous Materials (IHM) for the Kulluk was created to successfully ensure this massive rig was recycled using the highest health, safety and environmental standards.