Project 100. Recycling of the "Sirius Voyager"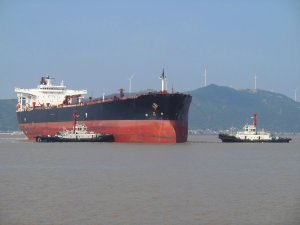 Sea2Cradle has reached its 100th project! This milestone concerns a crude oil tanker, which arrived in China on 11 November 2014. The project started off with a conference between our site staff, and the yard's and sub-contractor's project managers, site managers and team-leaders. The conference addressed the key points of pre-cleaning, ship-cutting and site management, after which the work could commence.
Initially, there were too few workers to complete the project within the agreed upon time. In collaboration with the yard, the Sea2Cradle team solved this issue and from then on there were about fifty to sixty workers on the job. The vessel was declared recycled on 30 January 2015.