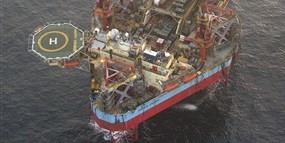 Sea2Cradle has been awarded another prestigious project. Maersk Drilling has granted us the demolition of their jack-up drilling rig "Maersk Endurer". Their main reason for choosing Sea2Cradle to carry out the inspections and supervise the full recycling process of the rig is that they "consider it to be the safest and most cost-effective approach, with the lowest environmental risks."
The rig is meanwhile on its way to the recycling yard in China. It is expected the process will take about 15 weeks to finalise.
To read the full article, please click here.
http://www.maerskdrilling.com/en/media-center/press-release-archive/2015/7/decommissioning-of-maersk-drillings-rig-maersk-endure