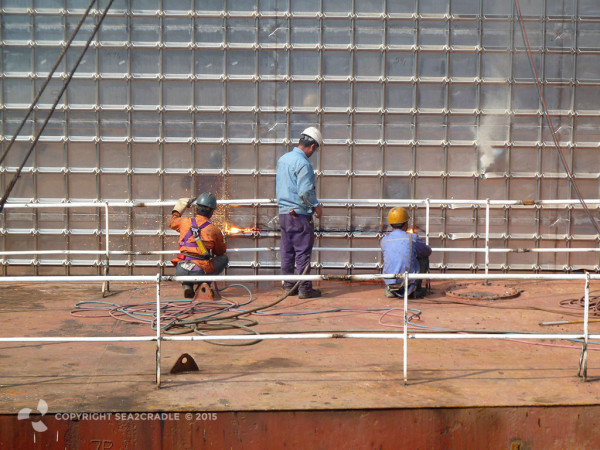 With over fifteen years of experience and a track record of over one hundred successful projects, Sea2Cradle is a global expert in green ship recycling. We have an unrelenting commitment to the highest possible standards of Health, Safety and Environment. Our mission is to set new standards for the ship recycling industry, and to help as many ship owners as possible to recycle their ship, rig, platform or FPSO responsibly. Zero pollution, zero incidents, zero accidents.
Our Team
Sea2Cradle's founders, Tom Peter Blankestijn and Wouter Rozenveld, both have over twenty-five years of experience in the shipping industry. They are joined by a multinational team of highly skilled and experienced professionals. Keywords for our team are quality, confidentiality, flexibility and speed. With activities all over the world, we operate twenty-four hours a day, seven days a week.
Partners
All our partners share our vision and commitment to quality. We work together closely with Lloyd's Register, a leading provider of marine classification services worldwide. We collaborate with them on assessing the quality of waste-disposal facilities. We have also joined forces with the International Ship Recycling Association (ISRA) in our mission to set new standards for the ship recycling industry.
Sponsoring
Sea2Cradle is always happy to collaborate with students and universities around the world on projects related to green ship recycling. For example, we are currently working on a project in collaboration with the Delft University of Technology and Tianjin University. We also sponsor activities that underline our aim of zero pollution and contribute to the maintenance of our heritage, such as the Frisian tradition of Skûtsjesilen.